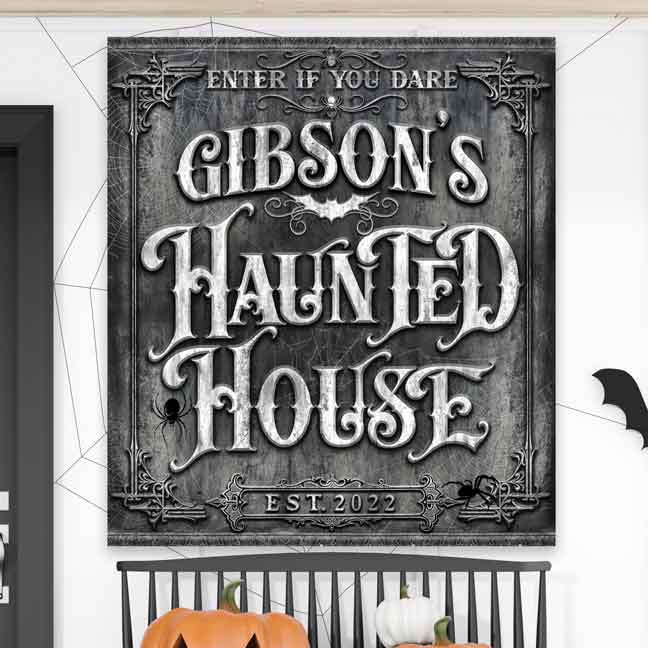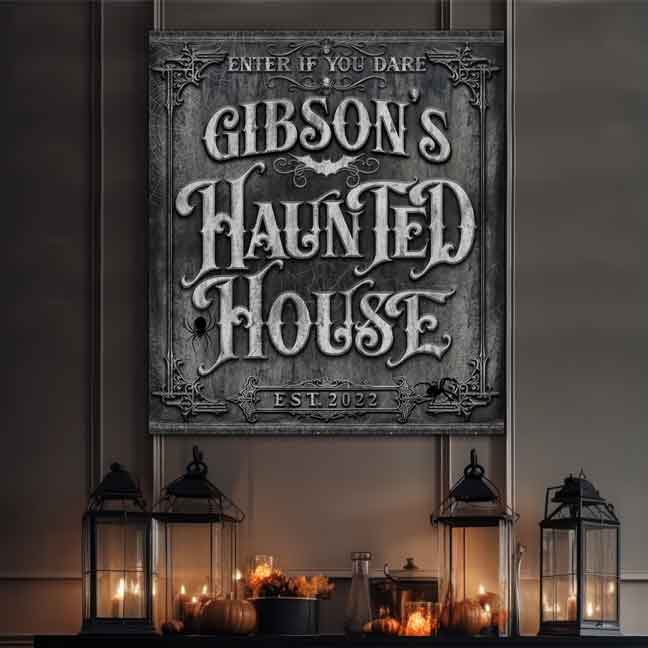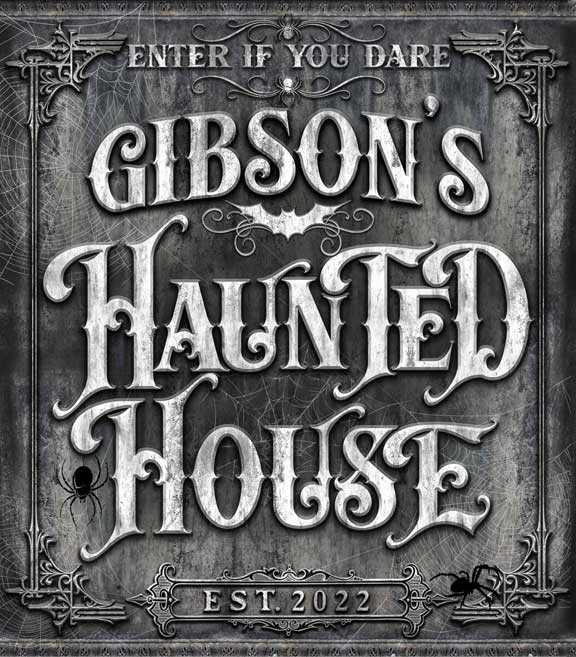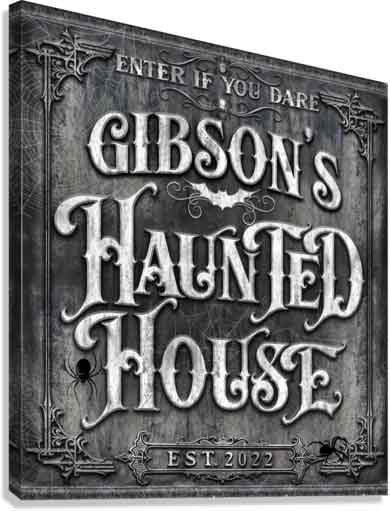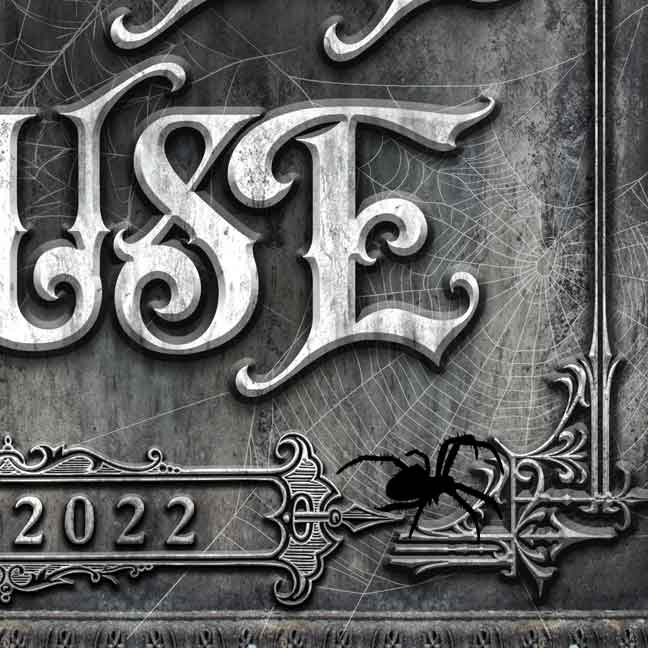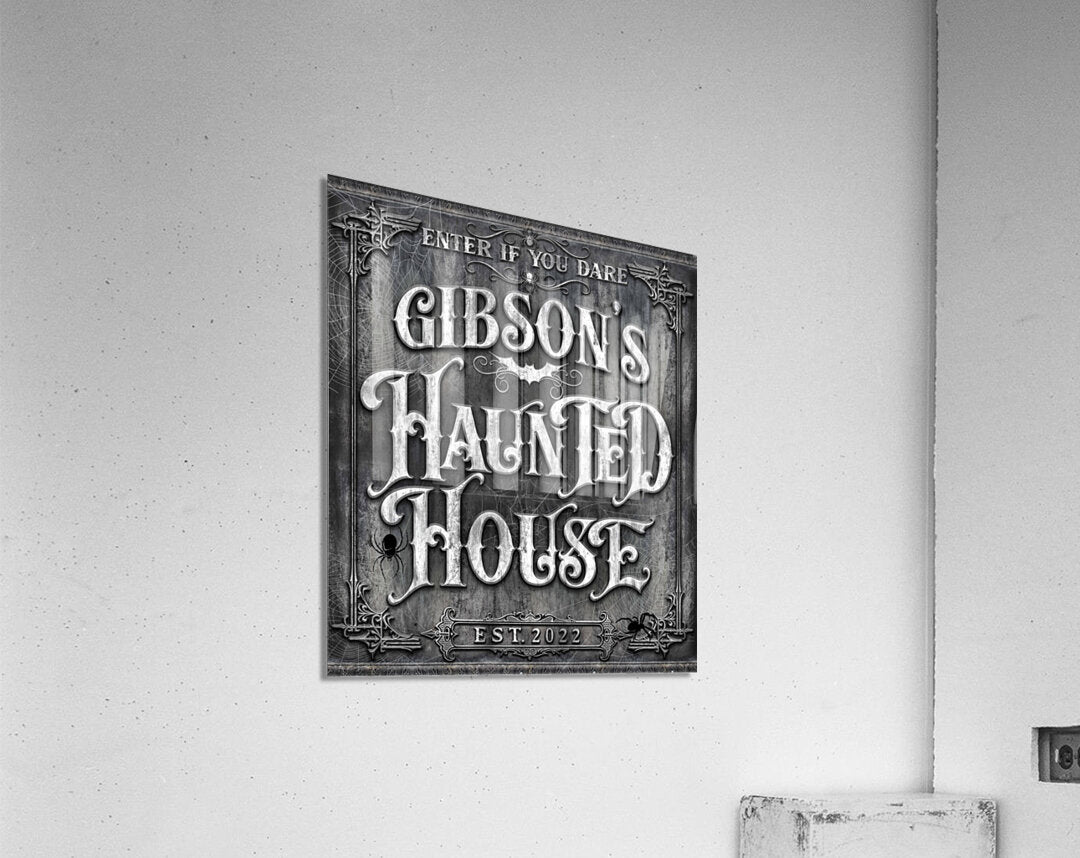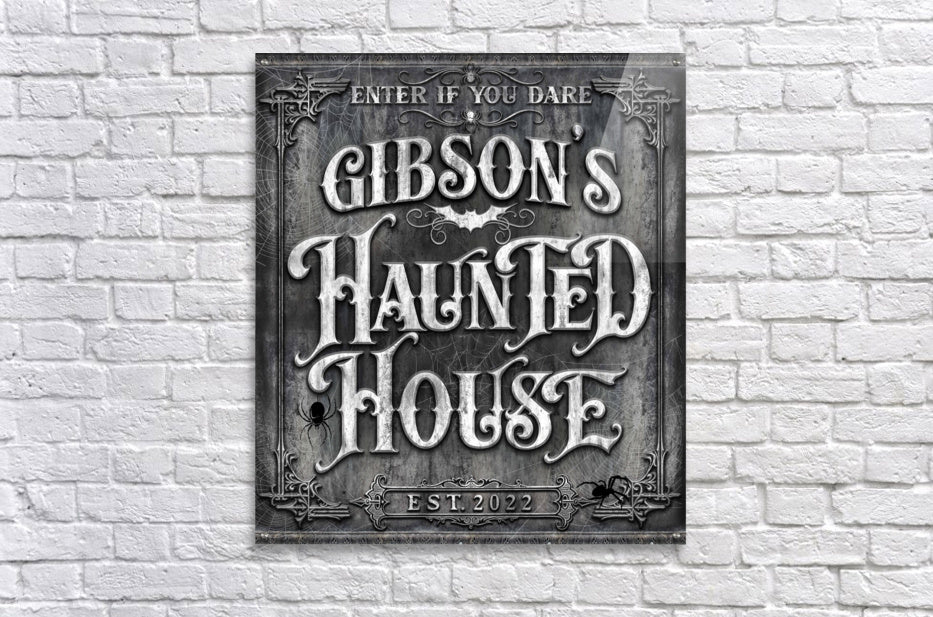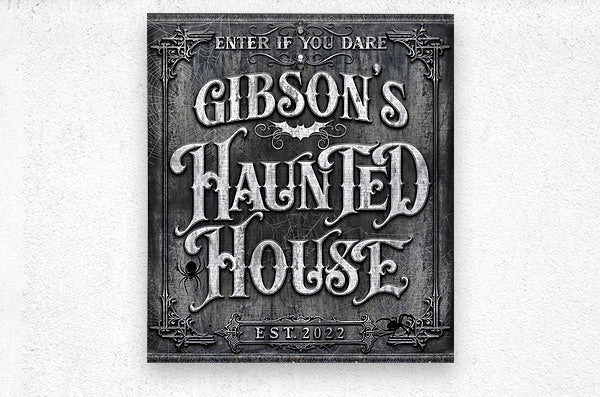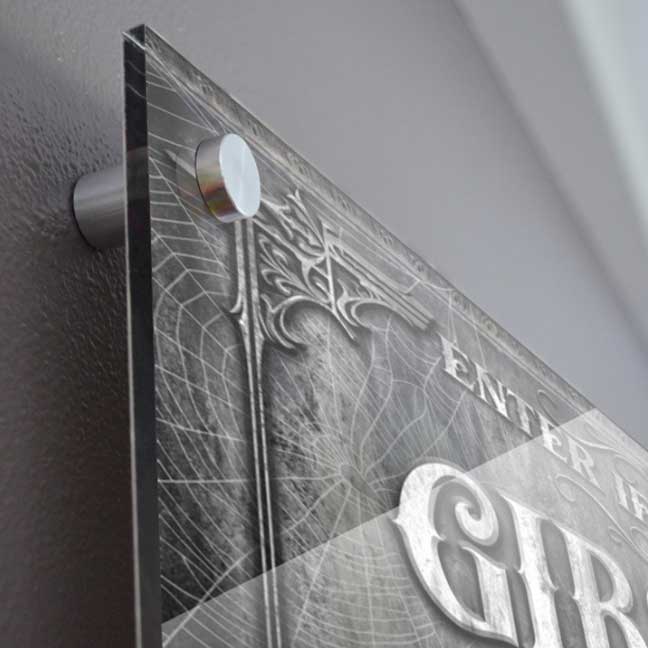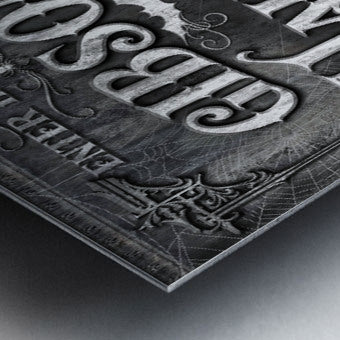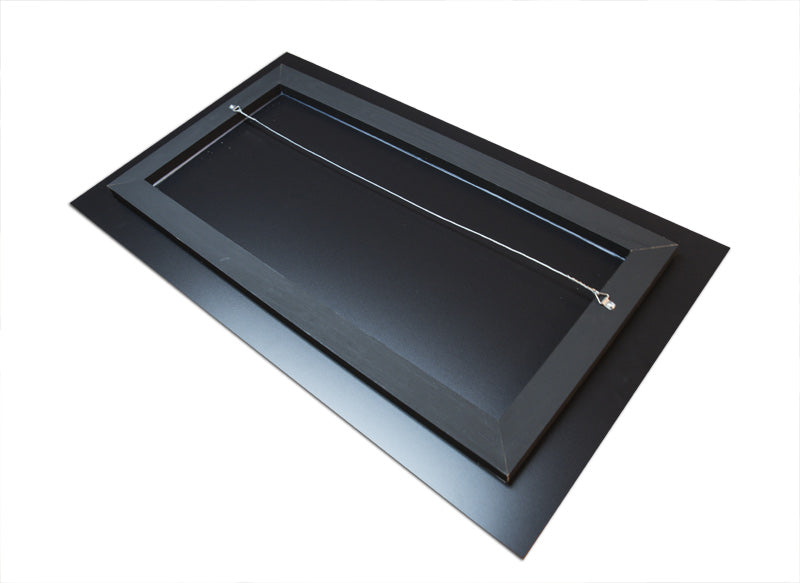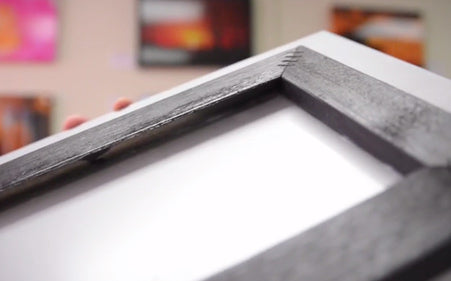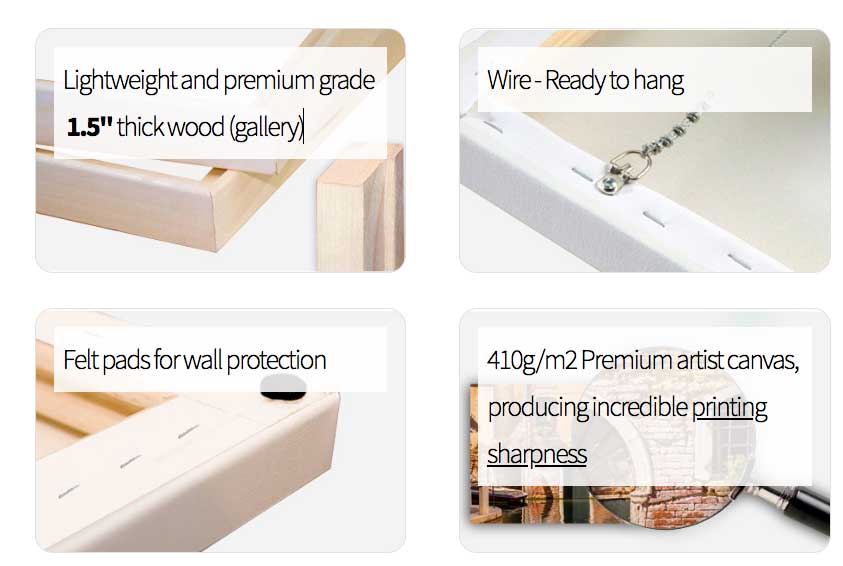 Haunted House Personalized Halloween Wall Decor Sign
---
Description
Step into the realm of spine-chilling enchantment with a Tailor Made Rooms personalized Halloween Wall Decor Sign.
Crafted to invoke a sense of eerie mystery, this sign boasts a hauntingly beautiful gravestone-style texture that casts an uncanny allure. As you gaze upon its weathered surface, the words "Haunted House" emerge like spectral whispers from beyond, beckoning you to explore the unknown.
Whether gracing the walls of your home's interior or adorning your porch with an air of spectral grandeur, this sign captures the very essence of Halloween's enigmatic spirit. Its spooky charm is sure to bewitch all who dare to venture near, transforming any space into a haunted haven where ghouls and goblins roam the mansion.
Material
** Our design is a flat image. These are not beveled, embossed, carved, or raised letters.
Canvas
Gallery wrapped Giclee print
The canvas is gallery wrapped over a solid hard 1.5 inch thick wood frame.
Made to order and custom made
All canvas prints are wrapped and shipped in fitted packaging
Ready To Hang - Mounting hardware comes attached
Felt Pads Included - For wall protection.
Semi-Gloss Print - Increased vibrancy of artwork.
Beveled Wood Stretch Bars - Makes frame less noticeable on front of canvas.
1.5 Thick Wooden Frame
Industrial Strength Staples - Ensure a tight fit that is sure to last.
Metal
Aluminium Composite Sheets
Thickness 6 mm
DIBOND® Product Specs: DIBOND is the original aluminum composite sheet, comprising two 0.3-0.6 thick aluminum cover layers and a polyethylene or mineral core. It is lightweight, extremely rigid and strong, making it ideal for both indoor and outdoor applications.
Built to last – strong & durable
Weatherproof
Acrylic
1/8 (3mm) thick Digital grade Acrylic
Ready to hang
Back floating Frame of 1 inch thick or Stand-offs
Shipping Details
All our products are custom made just for you!
Production Time: 5 to 7 days
Shipping Time: 1 week
Total Delivery Time: 2-3 Weeks
Your Tracking number will be added to your order as soon as we have it. Generally, in a 2 week window.
Care Instructions
Gently clean your artwork with a soft, damp cloth.
Avoid using household chemical cleaners, as they can damage the artwork.
Do not expose canvas prints & acrylic prints to direct sunlight.
Sustainablity
Print One. Plant One is our Motto at our State of the Art Print Facility in Canada.
Planting one tree for each print
With the help from our friends at Trees for the Future, our donations will plant trees with rural communities in the developing world, enabling them to rest their environment, grow more food, and build a more sustainable future.
Our Print Partner supports Trees for the Future, a 501(c)3 non -profit organization, recognized by 1% for the Planted, that operates an agroforestry program to restore trees to degraded lands by working with smallholder farmers.
All our products are made to order. We carry no stocked items which reduces cost and excess inventory.
Haunted House Personalized Halloween Wall Decor Sign