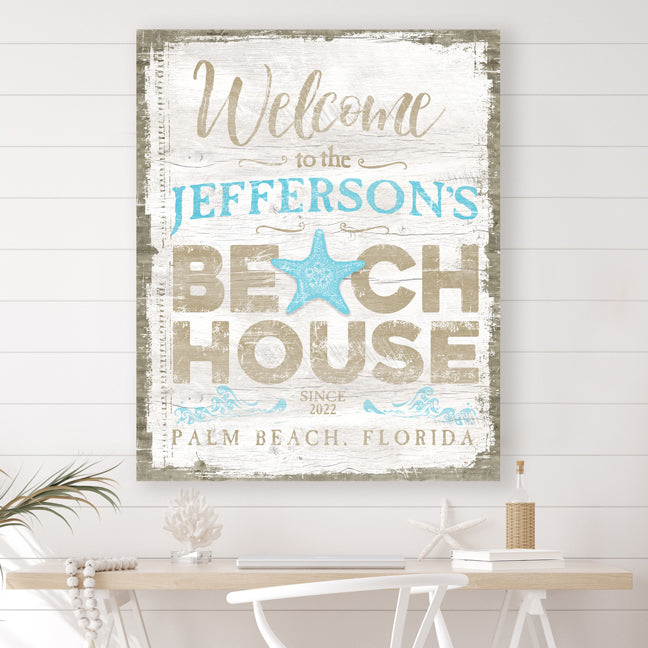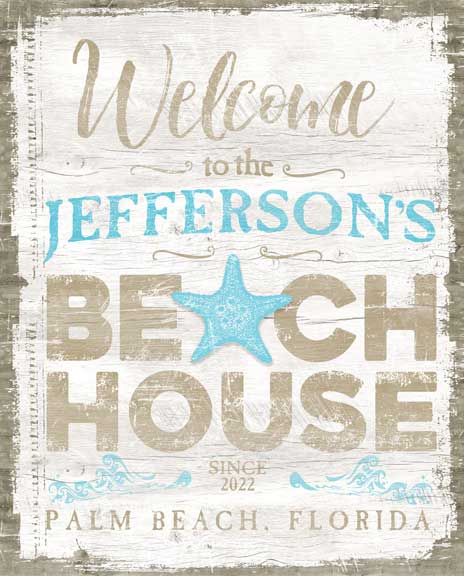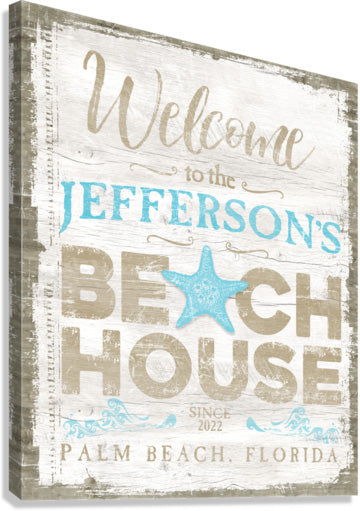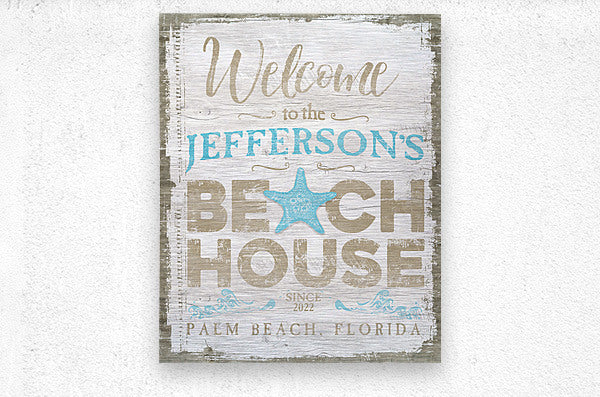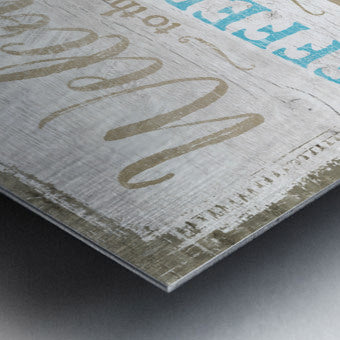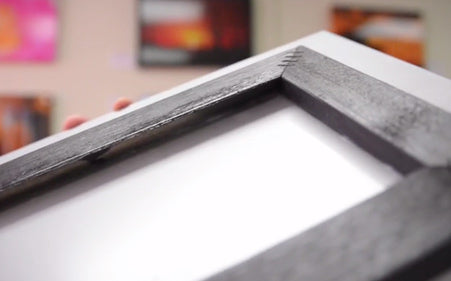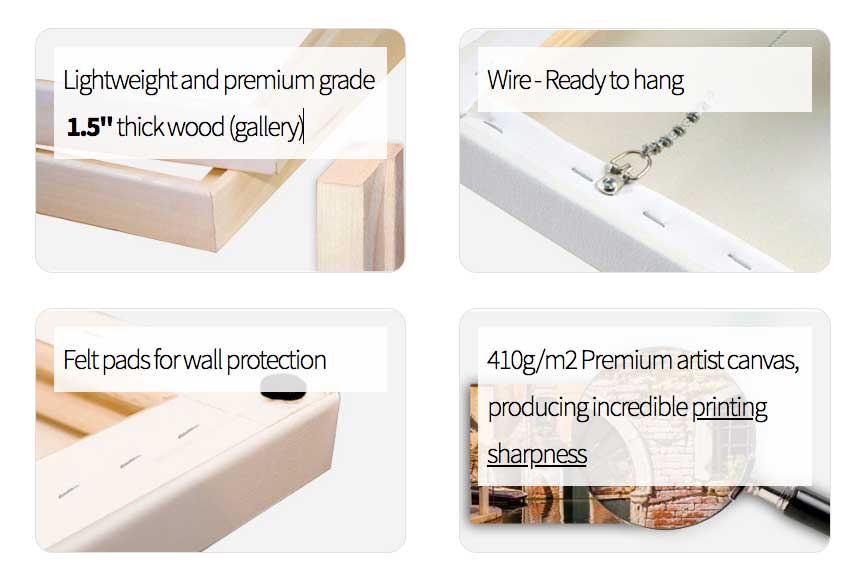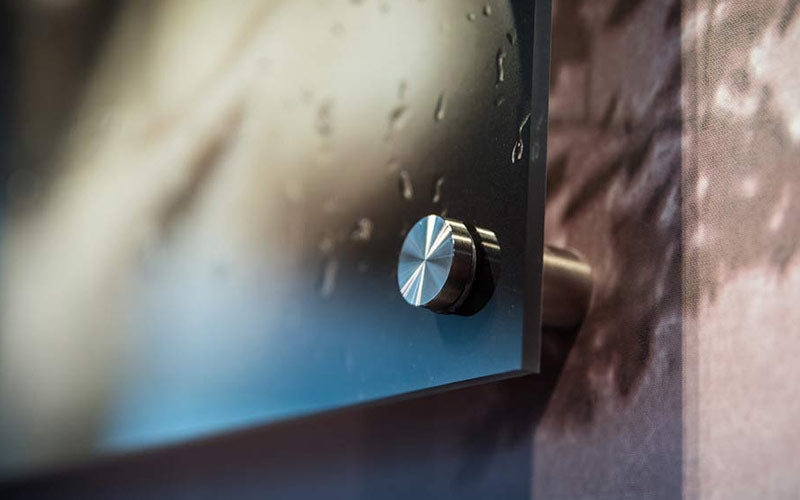 Custom Welcome to the Beach House Sign
---
Description
Crafted with care, this personalized coastal beach house sign combines the rustic charm of driftwood with a touch of modern elegance. Its neutral tones evoke the timeless allure of the seaside, offering a warm and inviting atmosphere that's perfect for making cherished memories.
Personalized with your family name, it not only welcomes you but celebrates your unique connection to this coastal haven. Each visit becomes a reunion, a chance to renew your bond with the sea and with each other.
The starfish in teal hues add a dash of color that mirrors the vibrant life teeming beneath the waves, reminding you of the wonders of the ocean. These starfish seem to have washed ashore, a gift from the sea itself.
Material
** Our design is a flat image. These are not beveled, embossed, carved, or raised letters.
Canvas
Gallery wrapped Giclee print
The canvas is gallery wrapped over a solid hard 1.5 inch thick wood frame.
Made to order and custom made
All canvas prints are wrapped and shipped in fitted packaging
Ready To Hang - Mounting hardware comes attached
Felt Pads Included - For wall protection.
Semi-Gloss Print - Increased vibrancy of artwork.
Beveled Wood Stretch Bars - Makes frame less noticeable on front of canvas.
1.5 Thick Wooden Frame
Industrial Strength Staples - Ensure a tight fit that is sure to last.
Metal
Aluminium Composite Sheets
Thickness 6 mm
DIBOND® Product Specs: DIBOND is the original aluminum composite sheet, comprising two 0.3-0.6 thick aluminum cover layers and a polyethylene or mineral core. It is lightweight, extremely rigid and strong, making it ideal for both indoor and outdoor applications.
Built to last – strong & durable
Weatherproof
Acrylic
1/8 (3mm) thick Digital grade Acrylic
Ready to hang
Back floating Frame of 1 inch thick or Stand-offs
Shipping Details
All our products are custom made just for you!
Production Time: 5 to 7 days
Shipping Time: 1 week
Total Delivery Time: 2-3 Weeks
Your Tracking number will be added to your order as soon as we have it. Generally, in a 2 week window.
Care Instructions
Gently clean your artwork with a soft, damp cloth.
Avoid using household chemical cleaners, as they can damage the artwork.
Do not expose canvas prints & acrylic prints to direct sunlight.
Sustainablity
Print One. Plant One is our Motto at our State of the Art Print Facility in Canada.
Planting one tree for each print
With the help from our friends at Trees for the Future, our donations will plant trees with rural communities in the developing world, enabling them to rest their environment, grow more food, and build a more sustainable future.
Our Print Partner supports Trees for the Future, a 501(c)3 non -profit organization, recognized by 1% for the Planted, that operates an agroforestry program to restore trees to degraded lands by working with smallholder farmers.
All our products are made to order. We carry no stocked items which reduces cost and excess inventory.
Custom Welcome to the Beach House Sign